Tuesday, August 21, 2007
0 Shop at Your Local Ethnic Grocery Store & Save Big $$$$


Yo, people, here's a word to the wise: If you buy your spices in bulk & shop at places like your local Indian market (or other ethnic market), you can often save big bucks.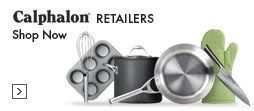 Now I don't skimp on quality ingredients, but why pay more if you don't have to pay it? Spend your money elsewhere, like on a 10-piece set of hard-anodized
cookware. A much better investment, & more long-term bang for your buckola.




Example: I paid just $3.99 for a 14 oz. bag of Laxmi brand cumin seeds (or $0.29 per ounce) at my local Indian market, for which I would've paid $40.04 (or $2.86 per ounce!) for that same bag at the regular generic grocery store; and THAT size bag, my friends, bag isn't even available at the generic grocery store. You do the math.

Or, if you're feeling lazy & don't feel like doing the math for some reason, let me translate for you: You'd be paying over 10 times (Yikes!) what you might've paid if you'd only have gone to the Indian market.

What a rip-off, eh?!

If a light bulb has suddenly gone off in your head, congratulate yourself. Now, you're catching on. ;-)


That little glass McCormick bottle of ground cardamom that costs over 11 bucks? Don't even THINK about dropping the cash. If you've already done so, go & have a little cry in the corner & then promptly smack some sense into yourself & tell yourself to NEVER do that again. People, it's a scam, I tell you, a SCAM!


Out of sheer laziness, people consciously opt to get ripped off instead of putting a minor amount of effort into finding it somewhere else for cheaper. I mean for chrissakes, there's the internet, people. Even if you don't have a local ethnic grocer near you, you just don't have a good excuse for why you can't get it cheaper somewhere else. You don't even have to leave your house to find a good deal. Buy it online in bulk with a place that has free shipping -- And while you're at it, find a place out-of-state & get it tax free too!

If you do lots of international cooking like me, trust me, you'll want to buy in bulk.
Posted by

Corey Irwin
at 6:42 PM